Shia LaBeouf is critically acclaimed for his portrayal of audacious roles in movies. The former Transformers actor has come a long way since his poverty-stricken childhood in LA. As a young teen, he landed a role on Disney Channel's Even Stevens. Once that show kicked off, he smoothly turned towards the glamorous world of  Tinseltown.
Since then, there was no turning back for him as he went on to carve a niche for himself in the industry. Well, the journey was definitely a rocky one.
Whenever we think about Shia LaBeouf, we cannot help but be reminded of—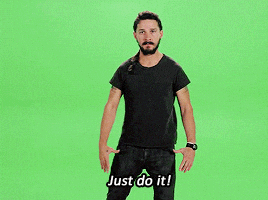 He was cast in the Transformers franchise, I Robot, and Eagle Eye. Shia took his acting career to greater heights by taking up challenging arthouse roles in Lars von Trier's Nymphomaniac Volume I & II and David Ayer's Fury.
The actor who cameoed in Sia's Elastic Heart video made it to the tabloids almost every day for his somewhat controversial life.
What Went Wrong With Shia?
In 2008, the American Honey star was arrested for drunk driving after he crashed a car. Leaving him with knee and hand injuries. LaBeouf was arrested the previous year after being involved in another misdemeanour for trespassing a drug store. When they asked him to leave, he simply said, "NO."
He also managed to anger director Steven Spielberg with his remarks on 'Indiana Jones and The Kingdom of Crystal Skull.' He told the LA Times, "The movie could have been updated. That is the reason why it was not universally accepted". Well, Spielberg chopped off his character for the 5th instalment of the film. And that was the end of their relationship.
In October 2011, Shia got into a bar brawl in Vancouver while he was heavily intoxicated. He pulled off something like this in the past in Sherman Oaks, California, and ended up in handcuffs. A similar incident happened in London, where he head-butted a man at a local bar.
To get in into the role of the character for his film- The Necessary Death of Charlie Countryman, he took LSD, got high, smashed the place, got naked and kept seeing an "owl" all over the place.
Jeez, Shia is wild when he's drunk and really needs to calm down.
He was MIA for a long while, mostly due to his alcohol and drug addiction that caused him to be erratic in real life. However, in 2019, he said in a podcast that he has been smiling a lot more, and gotten softer as things have calmed down. He put himself in Rehab and focused on getting better.
Is Shia LaBeouf Doing Any New Movies?
As of 2020, Shia LaBeouf is coming out with two different kinds of movies this year.
One of them is called 'The Tax Collector' that released on August 7, 2020, and it has created a wave of mixed reviews. David Ayer directs the film, and it centres around the life of a "Tax Collector" for a crime lord, who finds the safety of his family compromised when his boss' old nemesis shows up in LA and turns his business upside down.
Watch the trailer:
Everybody is a gangsta until Shia pulls up to take your rent. The trailer shows Creeper (Shia LaBeouf) to be a serious butt-kickin' man in a suit to extract money. He seems to have his own ways of collecting "tax money" out of the baddest gangsters in the city (Yes, even they have to pay up the taxes).
A twist of fate brings his boss's sworn enemy into the city, and he is hell-bent on snatching everything that Creeper has built for himself- business, power, and life. Will he make a play to reclaim what is his? Watch the film to find out!
The other film is called 'Pieces of a Woman,' which deals with the emotional journey of a grieving woman after she loses her baby. The movie is currently in the post-production phase, and it is expected to release by September this year. The trailer isn't available for this film right now, so come back later.
From the initial description of this movie, it feels a lot like the 2009 film, 'Antichrist' starring Charlotte Gainsbourg and Willem Dafoe.
Know All Details About The Tax Collector here!
Anyhow, Shia LaBeouf had a major breakdown in the public eye, but he is set to make a comeback with good movies. It is only a matter of time before fans let go of his shady past and throw him praises for pulling his life back together.
Stay tuned to The Hollywood Tribune for the latest updates on 'Shia LaBeouf' and more news from Hollywood and Beyond.